The Huntress in progress.
Clay: Low fire white from Highwater Clays. Not recommended for large forms but works at this scale. I now use Pheonix for bigger pieces.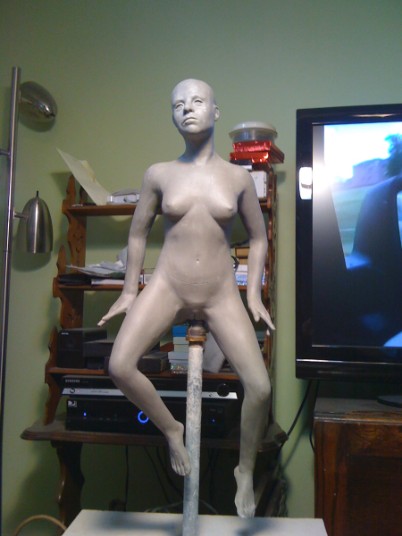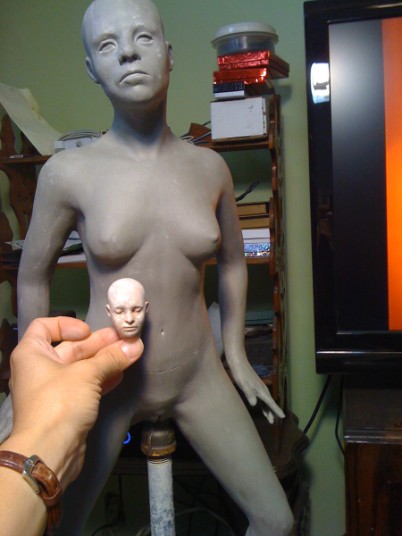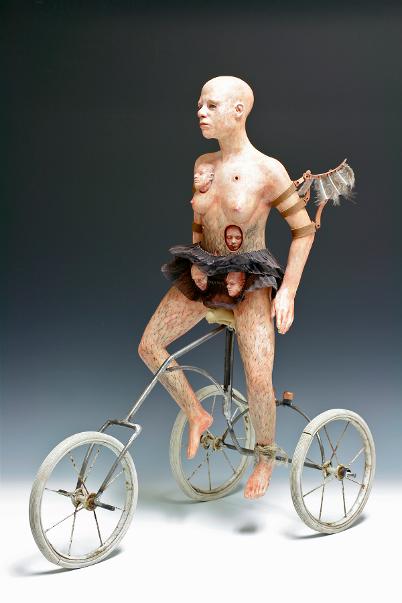 The Journey
. Clay, steel, copper, found objects, leather, mixed media, encaustic. 2013
Nest in progress.
Low fire white is floppy and loves to crack but is good for details. The eyes of the form are closed in contemplation. This piece was built as a solid piece, then hollowed out. I tend to put dowel rods in sections of the arms and legs to keep them straight. The feet on this piece press into the wall and appear a little small.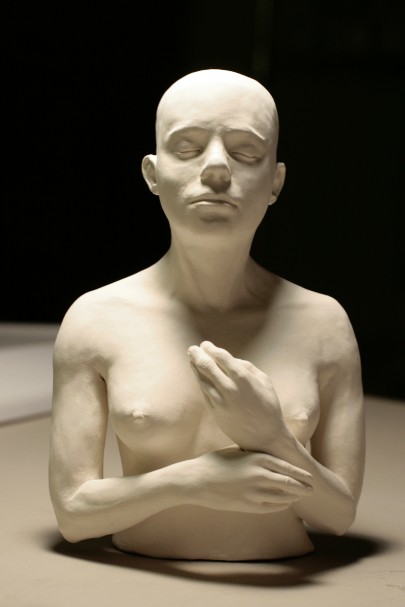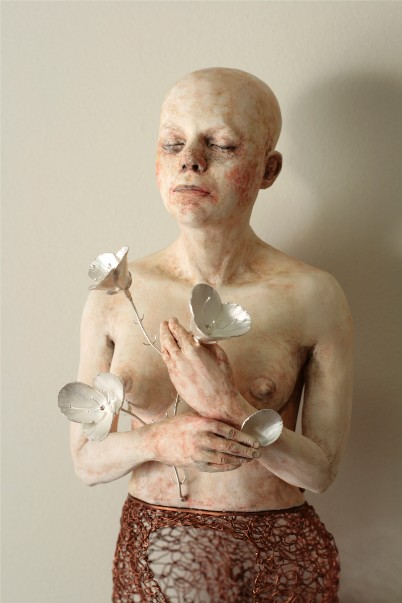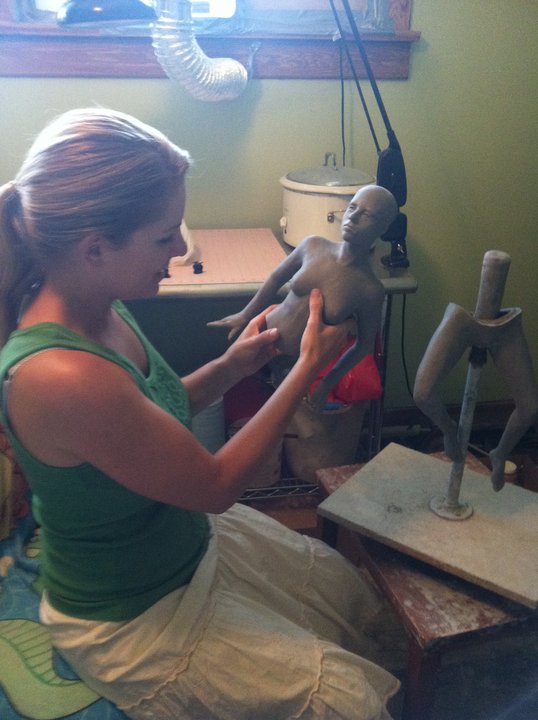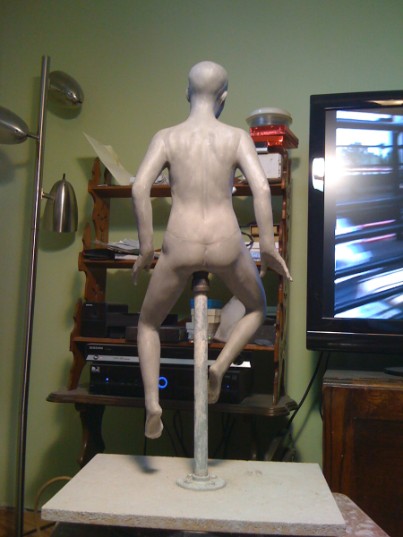 Heads are placed on the form. These were created by pushing wet clay into a silicone mold.
The form is nearly complete and very different from original design. Integrating materials proved quite a challenge.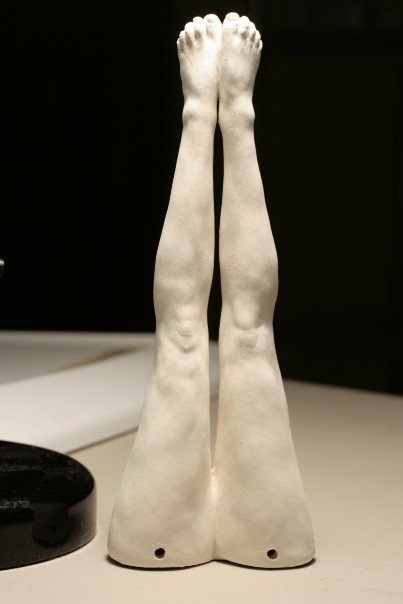 Underglazes were applied like watercolor to the surface after the initial firing. I find working on a white surface satisfies the control freak in me. I pre-soaked the fired clay in water and then applied the underglaze in layers with a brush.
I am not experienced photographing ceramic work. Pieces always looks better in person.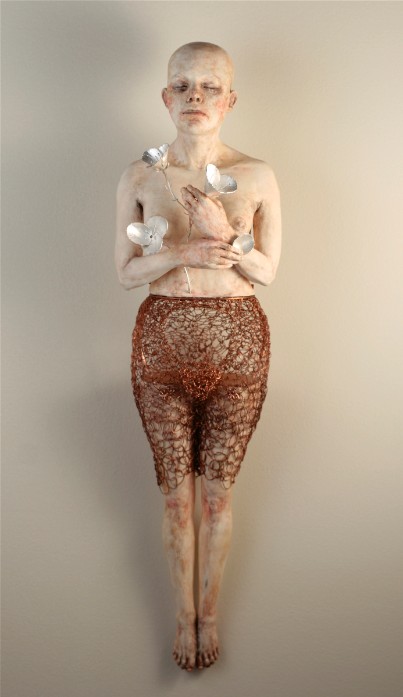 Nest. Low fire white, underglaze, copper, silver. 2011